Français 1-855-378-5511
TRIPLE COMMITMENT
Quality of the work
Precision of the pieces
Regularity and constancy
Regular inspection of pieces during production by
different executives
Respect of quantities
and deadlines
Rigorous follow-up
with routing order
New technologies - new machinery
New bender and new punching machine for more precision and constancy
Respect for deadlines
Our largest concern is to provide the best possible delivery according to the client's needs. All deadlines established with the client are respected.
The Company's Mission
The metal industry in Granby depends
on a major player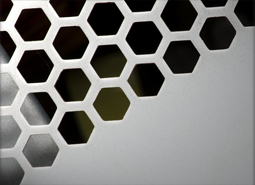 Estampillage Leduc offers its clientele impeccable metal products and services as only a family company knows how to provide

Located on rue Leduc in Granby, Quebec, Estampillage Leduc is a family company working in the metal transformation industry that values quality, respect and assurance in the performance of its mandates. Whether it is an estimate request, for sheet metal bending, CNC cutting , stamping or metal punching projects, our team is committed to offering a highly professional service and the best prices possible for the quantity requested.
Although the company has nerves of steel, it can be flexible when it comes to accommodating its clientele. By promoting collaboration with its clients, Estampillage Leduc has built a reputation of trust over the years.
Quick response to requests for estimates
Best possible price according to the quantity requested
Quality control based on strict standards
Regular inspections of ongoing production
Exactness with regard to number of pieces sent
Respect for deadlines
Courteous, fast and efficient service
Spirit of collaboration and friendliness
Concern for the environment (ecological work methods)
Focus on sustainable development